Construction of innovative centre has been launched by Farmak in Kyiv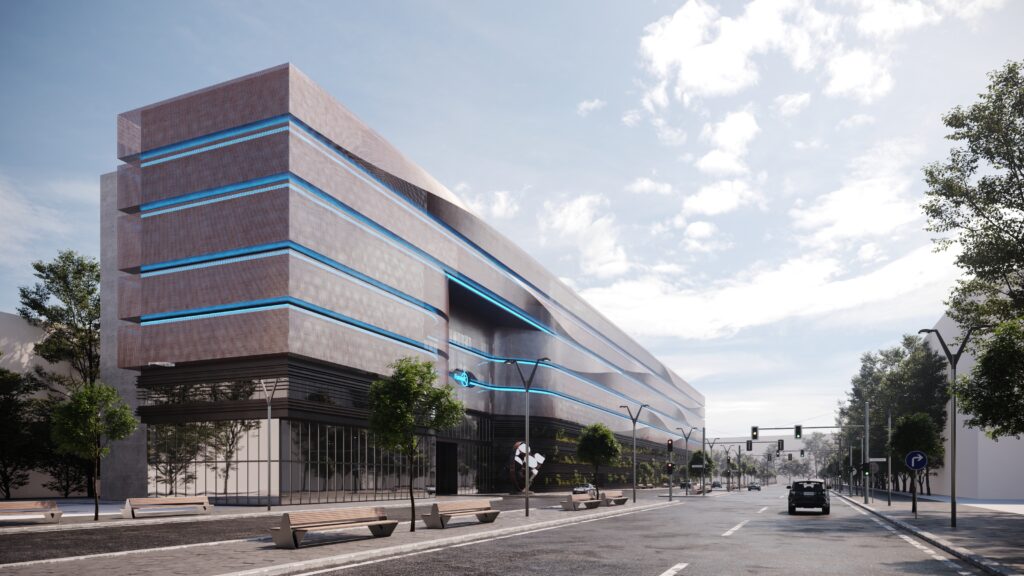 Whether the refined processes can promote developing medicinal products? Yes, as far as the new innovative centre of Farmak as the Ukrainian pharmaceutical market leader is concerned. The Company intends to improve its operations as much as possible, provide personnel with comfortable office space, but most importantly to expand the capabilities of its R&D complex.
R&D in pharmaceutical industry are research complexes that develop and test the medicines of tomorrow.
Since the future is inherent in the development of modern medicinal products, Farmak has been active in this area for more than 20 years. It is worth noting that the Company annually invests in the development at least 90% of its profits; USD 100 million have been invested in R&D in the last decade alone. The new centre planned to start operating in 2023 will cost Farmak more than EUR 30 million.
What is the new centre for?
According to the Company's Chief Executive Officer Volodymyr Kostiuk, the decision to construct the centre was made several years ago. Due to the expansion of the Company's geographic footprint, portfolio of medicinal products the available R&D resources are insufficient. The Company's products are currently represented in more than 30 countries in the EU, Central and South America, the CIS, the Middle East and Asia.
The analytical laboratories with about hundred liquid and gas chromatographs and a number of state-of-the-art devices for development and testing of medicinal products, as well as a technology laboratory with complex equipment for the development of finished dosage forms with different methods of delivery to the human body and the introduction of personalized medicine protocols of the 21st century will be located in the new centre.
In addition, the following processes will be automated in the complex: from obtaining raw materials, materials and reference standards of API and impurities to collecting and storing analytical control results at all stages of pharmaceutical development.
It is planned to proceed with three main areas in the new R&D centre: finished dosage forms, own API, as well as biotechnological API as an innovative area in which Farmak has been working since 2015. All processes will be digitized and will meet the current regulatory requirements.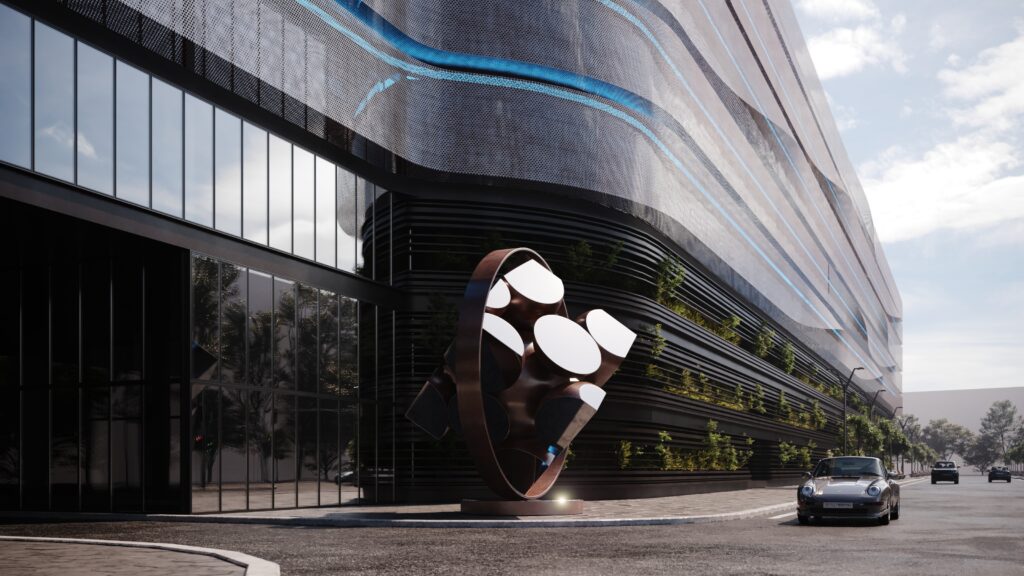 New opportunities for young scientists
The talented young specialists who are not employees of the Company will be able to engage in scientific activities and develop prototypes of medicines at the special location based on the new complex. The similar institutions are widespread abroad, and Farmak wants to implement such practices in Ukraine.
The building is planned to have a central corridor enabling live observation of laboratory tests. The visitors, though as observers, will be able to get one step closer to the world of developments.
The concept design of the complex has been developed by Makhno Studio.